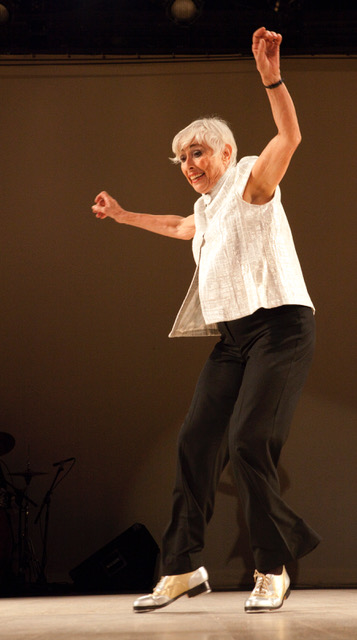 BRENDA BUFALINO, a mixed genre performer, is best known for her mastery of Tap Dance. As a soloist, and choreographer/director of The American Tap Dance Orchestra, she has performed and taught Internationally for over 25 years. Her collaborations with her partner and mentor the great Charles 'Honi' Coles, and her many performances with Gregory Hines, The Nicholas Brothers, and the many giants of tap dance has infused her with the essence of the form that she now shares, with her stories, teaching, and dances. Her own experimental work, with taps, electronics and poetry has influenced the next two generations of tap artists, and she is still creating new experimental and traditional tap works and performances. Her collaborations with artists, Frank Kimbrough, Jay Clayton, and Joe Fonda among others, places her solidly in the Jazz and World Music Traditions.
She has performed solo and with her company "The American Tap Dance Orchestra" at all the major venues; Carnegie Hall, Lincoln Center, The Joyce Theater, The Kennedy center and major theaters across America and Europe. For the State Department the ATDO toured Eastern Europe introducing the newly democratic theaters to the world of Tap Dance. With her company she appeared in the PBS special Tap Dance in America…with Gregory Hines. 
As an international Master Tap Teacher, Mentor and Lecturer she was instrumental in the creation of Tap Festivals, which are still thriving throughout the world. An author and playwright, vocalist and recording artist, Ms. Bufalino is also a ceramicist creating hand built art and functional pieces.
Ms. Bufalino has been awarded several National Endowment for The Arts Awards. In 2009 the NEA deemed two of her choreographies for the ATDO "American Masterpieces." These two works; "Buff Loves Basie," and "The Haitian Fight Song," were performed by Ms. Bufalino and "The New Tap Dance Orchestra" at Bruno Walter Auditorium at Lincoln Center, and Symphony Space, NYC. She has been awarded: The Flobert Award, The Tapestry Award, The Tap City Hall of Fame Award, The Dance Magazine, and the prestigious Bessie Award, all for outstanding achievement and contributions to the field of tap dance. She has created many DVD's, and CD's, which along with her memoir "Tapping The Source," and her poetry book "Circular Migrations,' published by Codhill Press, are all available on her official website.
REVIEW EXCERPTS
DANCING QUEEN: TAP LEGEND VISITS MIDDLETOWN LIBRARY
"Bufalino's fluid phrasing and technique lent an uncanny musicality to her performance, showcasing the chops that have made her a super star in the world of tap dancing" – Justin Pottle, Middletown Press
"…Brenda Bufalino: Artistic Director of THE AMERICAN TAP DANCE ORCHESTRA, may do for tap what George Balanchine did for ballet, and Jack Cole did for jazz." – Melba Huber, Dance Pages
"…Ms. Bufalino's musicality is everywhere in evidence…A tap star if ever there was one." – Jennifer Dunning, The New York Times
"…It's no surprise that Gregory Hines has called her 'The Best Female Dancer'. Thanks Gregg but could we lose the gender thing, she should simply be called 'One of The Best.'" – Steve Jankowski, Jazz Improv Magazine
In her solo concerts Ms Bufalino often returns to monologues, songs and dances from her celebrated concert work "Cantata & the Blues," which toured Internationally for over 10 years. Of Italian, English, Scottish and Native American ancestry, she celebrates in song and dance the influences that have inspired her creativity. Also included will be excerpts from her Mountain Suite; the poems, chants and songs that infused her Tap Opera "The Climb to Gertrude's Nose."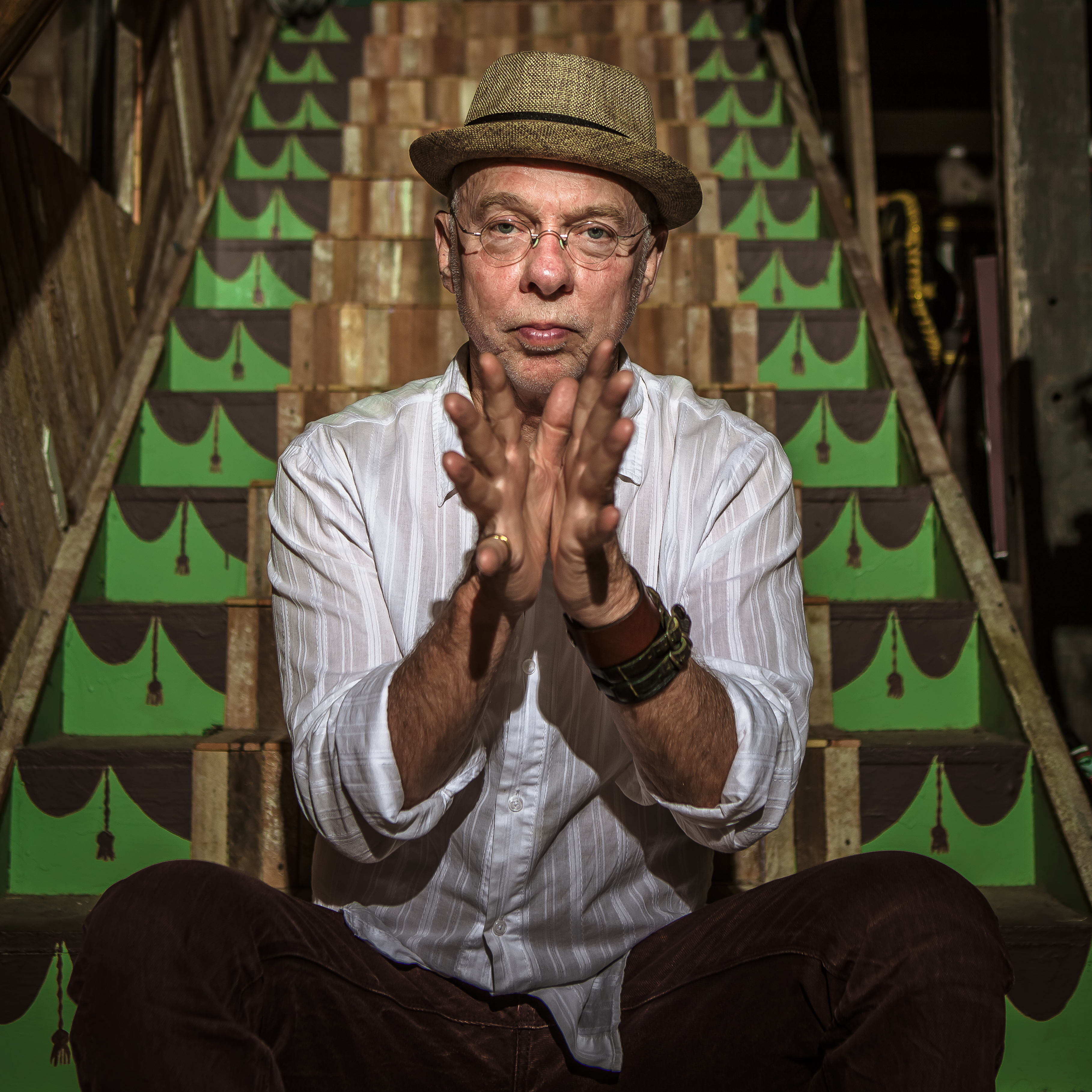 KEITH TERRY is a percussionist/rhythm-dancer/educator whose artistic vision has straddled the line between music and dance for more than four decades. As a soloist he has appeared in such settings as Lincoln Center, Bumbershoot, NPR's All Things Considered, PRI's The World, the Vienna International Dance Festival, and the Paradiso van Slag World Drum Festival in Amsterdam. His groups – Slammin All-Body Band, Crosspulse Percussion Ensemble, Professor Terry's Circus Band Extraordinaire, and Body Tjak (with I Wayan Dibia) – have performed in a variety of venues, including Joe's Pub, WNYC, and Lincoln Center Out-of-Doors (NY); Grand Performances, LACMA Jazz, the Roxy, and the Skirball Center (LA); SFJazz, Vancouver Island MusicFest, and the Bali Arts Festival. In addition, Keith has performed with a wide range of artists including Charles "Honi" Coles, Turtle Island String Quartet, Jovino Santos Neto, Barbatuques, Gamelan Sekar Jaya, KeKeÇa, Kenny Endo, Freddie Hubbard, Tex Williams, Robin Williams, and Bobby McFerrin.  As a producer he has released 6 CDs, 5 DVDs and a book on Crosspulse Media. 
Keith tours extensively in the Americas, Asia, and Europe, where his Body Music performances, workshops, residencies and choreographic commissions are popular among professional performers and educators. From 1998 to 2005 Keith was on the faculty at UCLA's Department of World Arts and Cultures, where he designed and taught a dozen courses on the relationship of music and dance; deep listening; synchronicity, time, and timing; and intercultural communication in the arts. In 2006 he conceived and directed the first International Body Music Performance Project for the Orff Institute in Salzburg, Austria. In 2010 Keith taught on the Dance faculty at UC Berkeley.
Keith Terry is the founding Artistic Director of the International Body Music Festival (IBMF). Launched in 2008, this annual, six day festival explores the language of body music from culture to culture and has been produced in the US, Brazil, Turkey, Indonesia, France and Ghana; plus MiniFests in Greece, Italy, Brazil and Canada.  In 2010 Keith directed and performed in IBMF's "Americas" concert for the Lincoln Center Out of Doors Festival in New York. Keith is a Guggenheim Fellow and an Asian Cultural Council Fellow, as well as the Founding Director of Crosspulse, a 40 year-old, Oakland, CA –based, non-profit organization dedicated to the creation and performance of rhythm-based intercultural music and dance.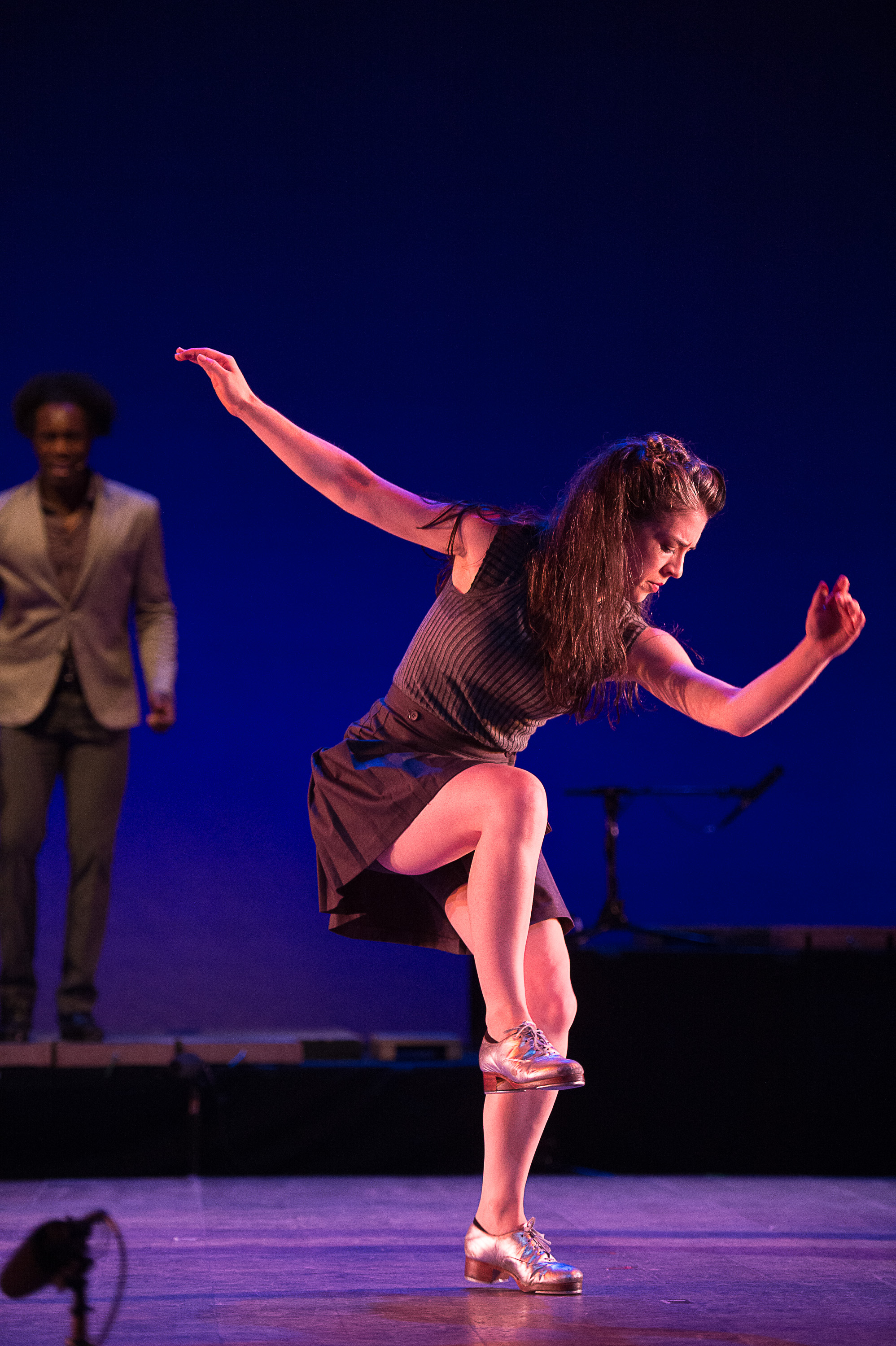 CARSON MURPHY has had the fortune to travel the world tap dancing and working with incredible artists. Carson is currently a member of Dorrance Dance and Nicholas Young's Sound Movement. 
Carson has also performed with and for – Sarah Petronio, Ted Levy, Leela Petronio's Hip Tap Project, Max Pollak's "Rumba Tap", Barbara Duffy and Company, Katherine Kramer, Mable Lee, Michela Marino-Lerman, Chloe Arnold's "Syncopated Ladies", Tap City, Josh Hilberman, Sarah Savelli, Ayodele Casel, was a part of the original recreation of Harold Cromer's "Opus One", toured the U.S. with Broadway's "42nd Street", has been seen dancing on Times Square's JumboTron and has been featured in Dance Spirit Magazine.
Carson is endlessly inspired by these artists and many more, and is eternally grateful to spend her life teaching and dancing.  Carson is the owner and Director of Sound Movement Pilates and Gyrotonic ® in Larchmont, New York. www.soundmovementny.com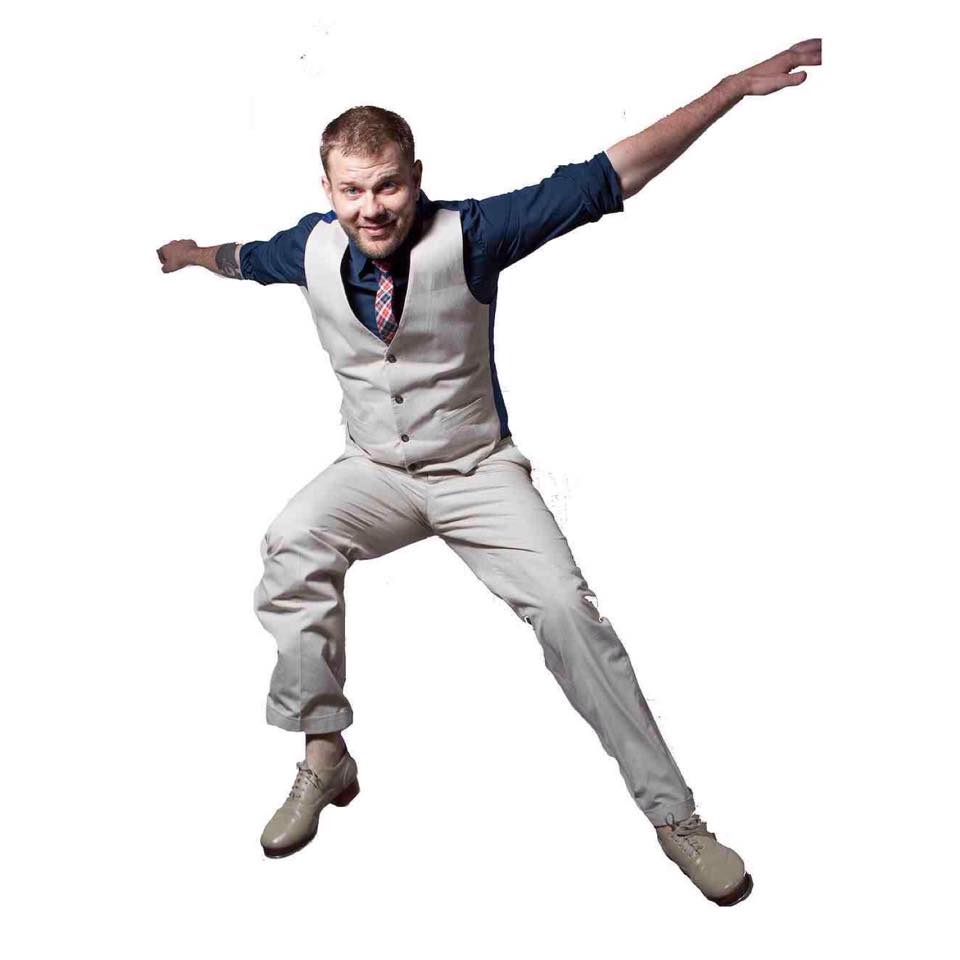 NICHOLAS YOUNG (Associate Artistic Director, Dorrance Dance) is a dancer, musician, choreographer, and a 2014 Bessie Award recipient. He began his professional career at age 16 under Acia Gray and Deidre Strand with Tapestry Dance Company in Austin, TX, eventually rising to principal dancer and resident choreographer. Since moving to New York, he has performed with Manhattan Tap, RumbaTap, Dorrance Dance, "Beat the Donkey," has toured as a drummer for Darwin Deez, and spent almost a decade performing with STOMP, where he performed the lead role and acted as rehearsal director.
Nicholas tours both nationally and internationally teaching and performing at various Tap Festivals, and founded Sound Movement dance company and IFTRA, Institute for The Rhythmic Arts. He is thrilled to have found a home with Dorrance Dance as Associate Artistic Director, as well as co-creating and developing ETM: Double Down, the Guggenheim Rotunda Project, and a new work for Brooklyn Academy of Music, all collaborative efforts with Michelle Dorrance.
TASHA LAWSON is the founder and Artistic Director of Tri-Tone Productions. The company houses an ensemble, training youth to pre-professional dancers in tap technique, history, music, and repertoire. The ensemble is non-competitive, with a focus on education and collaboration with artists, both locally and globally. Tasha is also the founder and AD of the Rhythm, Body and Soul Festival.
A graduate of Grant MacEwan's Dance Teacher Training and Dance Performance programs, Tasha continued her studies at Simon Fraser University while working as a modern dancer in Vancouver. She then spent time in New York, Austin and Brazil, furthering her studies in tap and body music.
For six years, Tasha performed and toured as a Principal Dancer with Tapestry Dance Company based in Austin, Texas. Tasha has had the great privilege of training and working with many legendary tap artists, and was nominated for Dancer of the Year by the Austin Critics Table Awards in 2007 for her performance in Acia Gray's, "Souls of Our Feet: a Tribute to American Tap Dance." During this time, Tasha also directed six new full-length concert works for Tapestry's apprentice company, Visions In Rhythm.
As a solo artist, Tasha has performed and taught at Chicago Human Rhythm Project, Vancouver International Tap Festival, Third Coast Rhythm Project, Sole to Soul Tap Festival, Tap into a Cure, MADD Rhythms Canada, Festival Danse Encore, Brazil's Le Biennale De Dance, Tanzhaus Festival in Dusseldorf, and the International Body Music Festival's in San Francisco and Paris.
She has been artist-in-residence for numerous universities and professional training programs, including the first Jacob's Pillow Tap residency in 2010 under the direction of Dianne Walker. Tasha delivers body music classes in Las Vegas for Cirque Du Soleil, and toured with Cirque, as Assistant Artistic Director for Kooza, in the US and Japan in 2010-2011.
In 2014, the Tri-Tone Rhythm Society was founded; a non-profit arts society dedicated to preserving and promoting the art of tap dance and contemporary percussive arts and connecting diverse communities through performance, education and outreach programs.
To learn more about Tasha and Tri-Tone Productions, visit tashalawson.com.