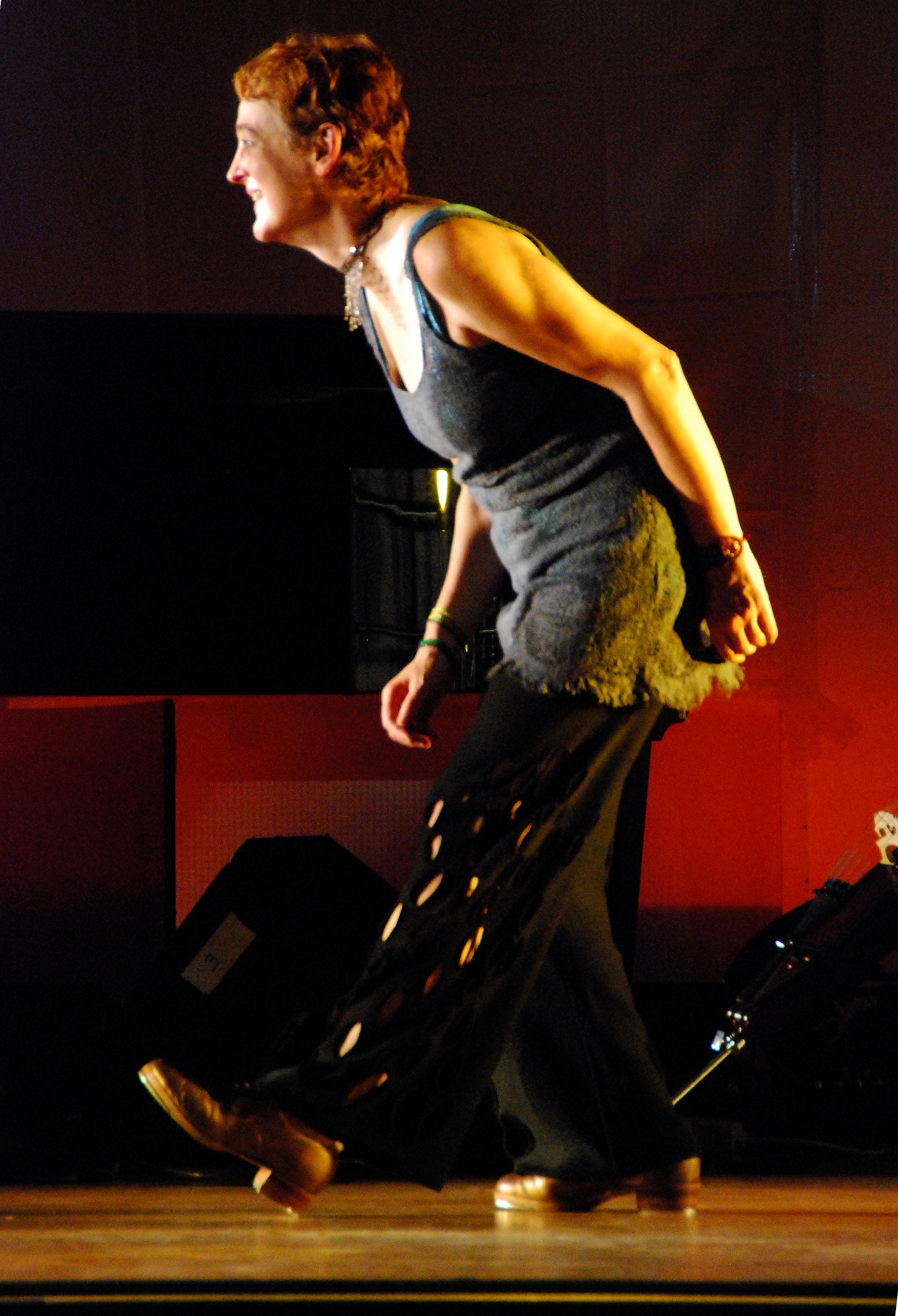 conocer gente don benito HEATHER CORNELL creates visual music ensembles where she functions as the percussionist. Her current project, Making Music Dance, (physical percussion and world music), released their first CD in Nov. 2015. Their new show, with guest zapateo artist Antonio Vilchez (Peru), was premiered May 2017 at St. Jax Church in Montreal, Canada and headlined at the first Toronto International Tap Festival at Haorbourfront Theater in June 2017. Finding Synesthesia, commissioned by Southbank Center was the first dance ever at the London Jazz Festival, England. TapMotif in Lefkada, Greece was her laboratory for 8 seasons, where she trained free-thinking "bilingual" artists in music and dance. She has held her NY Intensive workshop since 1989, (now called her Tap Labs) where she has pioneered a style of teaching that was unique to the world of tap, co-teaching with musicians.
CanTap, featured Canada's finest tap dancers and musicians for evenings of new approaches to improvisation, and allowed her to introduce new Canadian talent to international performance venues. Conversations is the unique improvisational structure that she uses to collaborate with local improvisational artists internationally. It was originally created at Capilano University for the Blue Shore Performing Arts Center, Vancouver (2012) and was re-envisioned in Amsterdam (2013) and at Bergen Community College, NJ (2014). As artistic director for Manhattan Tap, one of the busiest music/dance companies in the world in the 80's and 90's, Ms. Cornell was known as a mover and shaker of the tap dance renaissance. As a soloist, she performs internationally, including for a sold out 1,200 seat crowd in Bogota, Colombia and at the First International Zap Festival in Lima, Peru, where she performed improvised solo evenings with local musicians.
Heather trained directly with the first generation tap masters (Cookie Cook, Buster Brown, Eddie Brown, Steve Condos, Harriet Browne, Chuck Green), and has taught and inspired three generations of tap dancers, musicians and actors internationally. She was called "the Oscar Peterson of hoofing" (Globe and Mail, Toronto) and was the only tap dancer mentored by the infamous bassist Ray Brown. She is a pioneer of concert tap and, beginning in the mid 80's, has led the scene in working with world music. She choreographed "The Play What I Wrote" for Broadway (2003) and was movement director for "Three Penny Opera" for Atalaya in Sevilla, Spain (2004).
Heather presently teaches at Manhattanville College, NY, is a regular master teacher at Capilano University, Vancouver, Canada, and received the "Distinguished Artist" award from Bergen Community College (Bergen, NY 2014).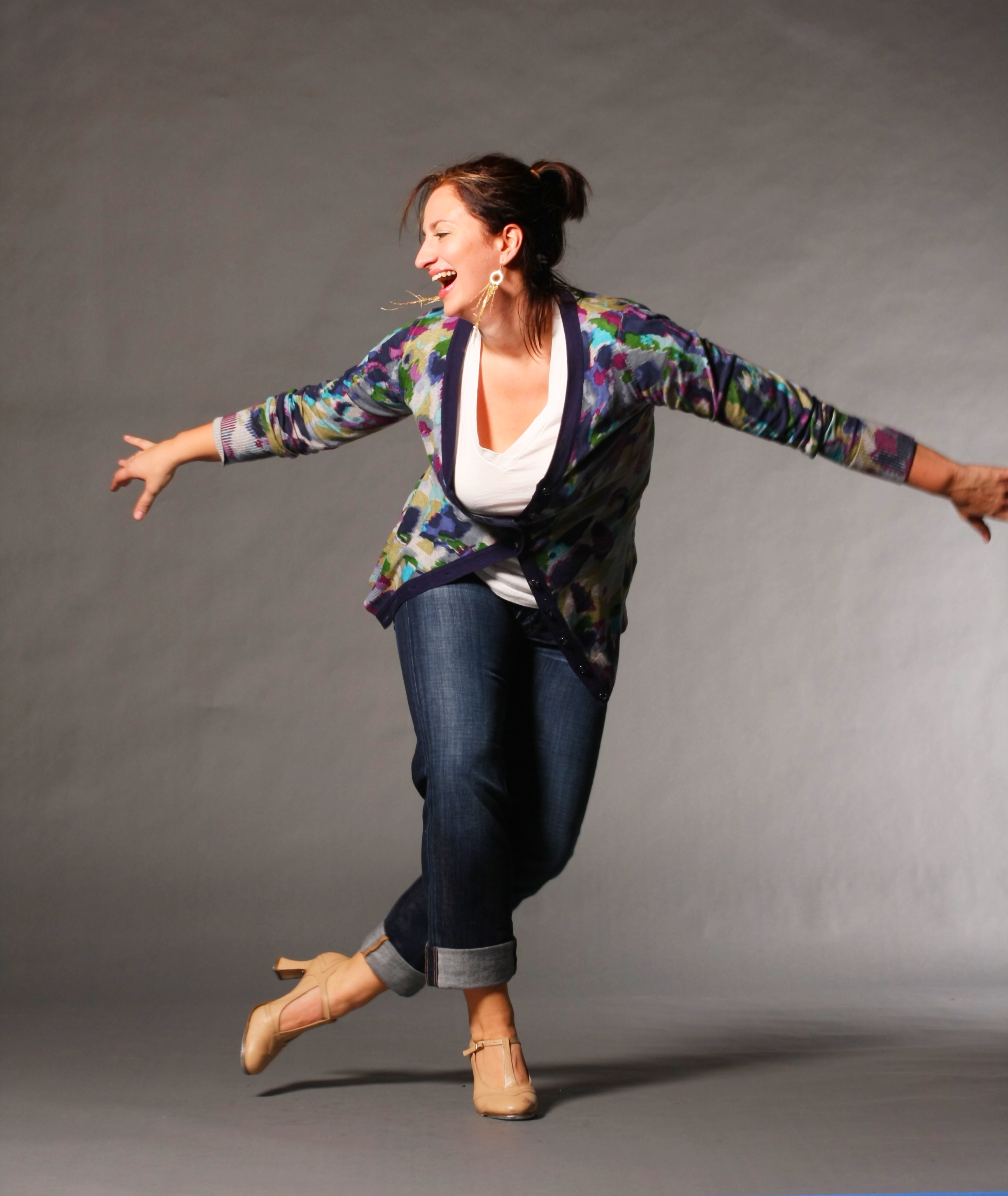 ikili opsiyon kazanma teknikleri SARAH SAVELLI started tap dancing at her mother's dance studio in Northeast Ohio at the age of four, and has loved it ever since. She began instructing locally at the age of twelve, and has been teaching, performing, choreographing, and producing Tap events for the past 20 years.
Sarah was a founding and choreographing member of Rhythm ISS… an influential Chicago-based, allfemale tap company in the 90's. She has been on faculty for numerous studios, tap festivals and competition/conventions in New York City, Chicago, Michigan, and Cleveland; including Steps on Broadway (NYC), Gus Giordano Jazz Dance Center and Lou Conte's (Chicago), the Chicago Human Rhythm Project, Third Coast Rhythm Project, Totally Tap, and Tapperfest Toronto.
Best known for her swift and intricate footwork, Sarah was commissioned on three separate occasions by PlayhouseSquare (Cleveland, OH) to create and perform in a full-length tap work (Tap into Peace), was the first Capezio ACE Award for Tap choreography finalist in 2010, and appears in the PBS documentary Juba! The Masters of Tap and Percussive Dance. Sarah has had the pleasure of dancing with Savion Glover since 2013 in various shows across the USA, and is the artistic director of the Cleveland Tap Crew, a youth tap company with 60+ members that she established in 2011.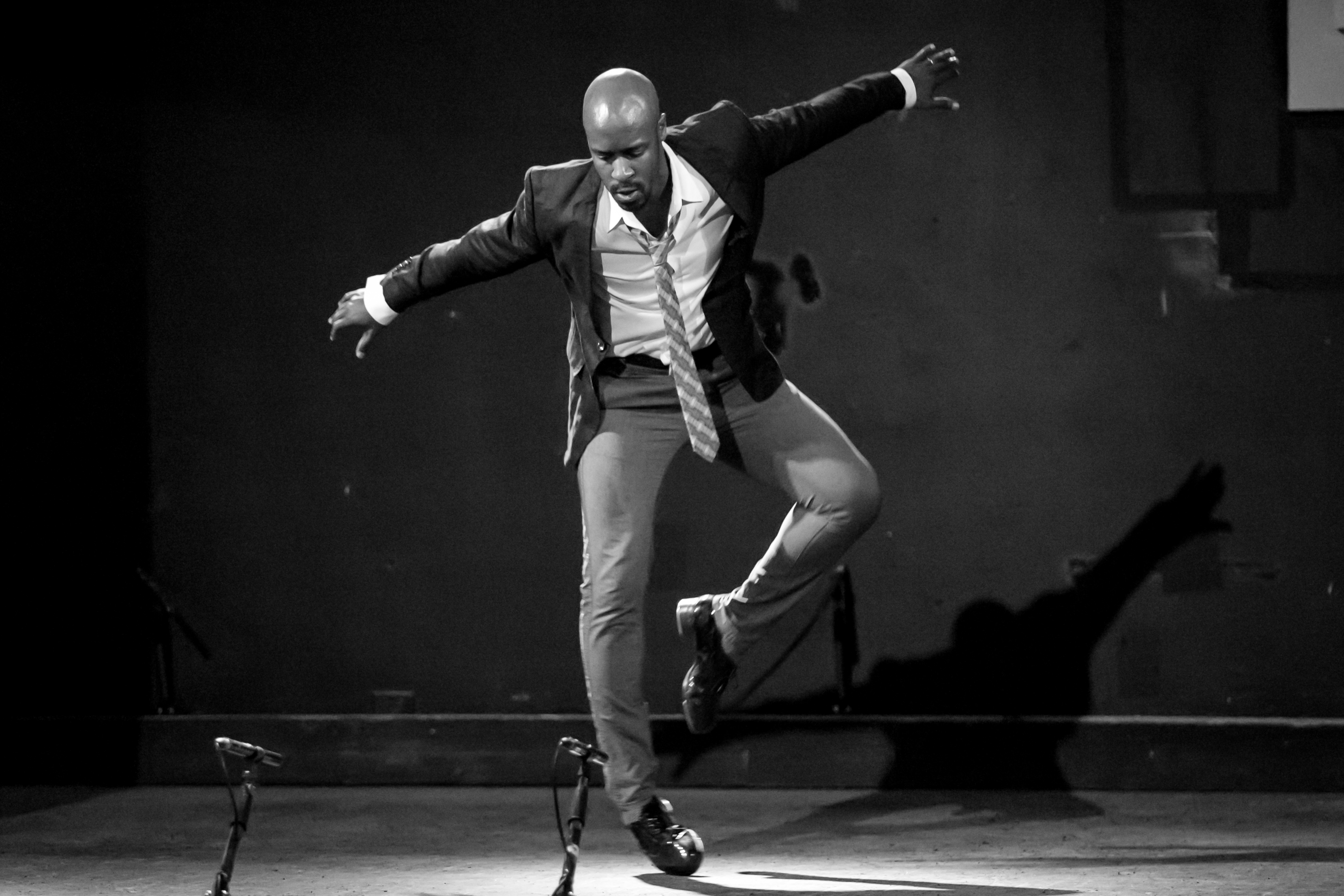 Tap Dancer. Performer. Choreographer. Speaker. Believer.
Montreal native http://nottsbushido.co.uk/hotstore/Hotsale-20150822-25553.html TRAVIS KNIGHTS is realizing his dreams, pounding rhythms on wood floors all over the world. His talent and dedication have earned him audiences in Shanghai, Dusseldorf, Paris, New York, and Vancouver to name a few. His career started in 2000, when he was cast as a principal dancer in the motion picture biography of Bill 'Bojangles' Robinson with Gregory Hines and Savion Glover. The film, entitled 'Bojangles' was choreographed by the legendary Henry LeTang.
In 2006, he was tapped to be the principal dancer in the video game adaptation of Warner Brother's 'Happy Feet'. In 2007 and 2008, Travis participated extensively as a Tap Dance consultant for Cirque du Soleil. Since then, he has performed in Tandem Act Productions' 'Diary of a Tap Dancer' at the Apollo Theatre, and the touring show 'Wonderland: A Tap Tribute to Stevie Wonder', created by Ayodele Casel and Sarah Savelli. He was a featured Tap Dancer in the Opening Ceremonies to the 2010 Winter Olympic Games in Vancouver. In the same year he toured North America with the raucous and rowdy internationally acclaimed Australian Tap Dance show, Tap Dogs.
From 2010 to 2013, Travis jumped into the dance company world as a principal dancer with Tapestry Dance Company in Austin, Texas. During his time there he was awarded the Austin Critic's Table Award for best dance artist in 2011 and 2013. In 2014, he embarked on a self produced world tour, filming his web series entitled 'The Interviews' featuring celebrated pioneers in the tap dance world. In 2015, he debuted new works in Thomas Marek's show NOLA in Hamburg, Germany. He currently lives in Brampton, Ontario and hosts a podcast (The Tap Love Tour Podcast, subscribe and download on itunes) featuring interviews of a myriad of inspiring artists.
His latest focus is developing an original full length work commissioned by Soulpepper Theater Company as a part of Project Imagination, Canada's largest theater commissioning project of new work by Canadian artists. Look out for him, because the best is yet to come.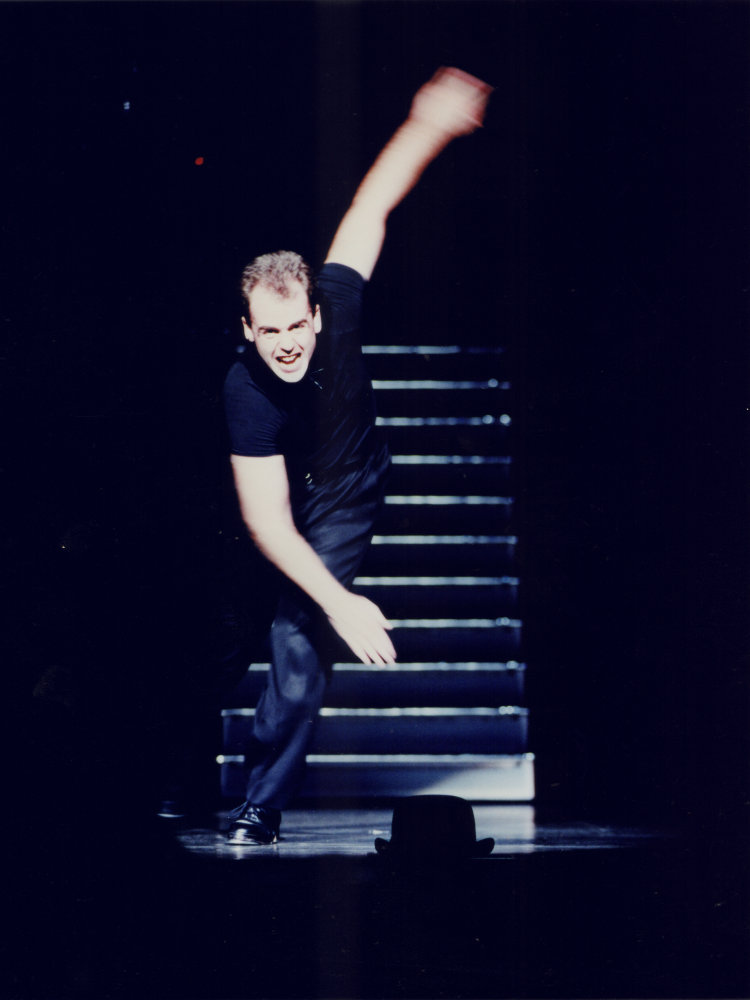 http://bti-defence.com/language/en/portfolio/let/ JAY FAGAN hails from Chicago and is amongst the most sought after Tap Masters in the industry today. Entering his third decade of international dance experience, his mastery of rhythm tap has been performed, taught, and choreographed worldwide. After completing two years with OKCU in its artist in residency program, Mr. Fagan is once again touring with festivals, workshops, and conventions.
Technically, he has been trained by the very best tap dancers in the business including, Gregory Hines, Henry LaTang, Sam Weber and Savion Glover. He has shared the stage with, Dianne Walker, Lane Alexander, Acia Gray, Barbara Phillips and Bril Barrett to name a few. His polished performances have been seen by the President of the United States, at the Kupio Dance Festival in Finland, Trump Plaza in Atlantic City, Canadas Windsor Casino Showroom, and Las Vegas' Flamingo, Luxor and Suncoast hotels.
Beyond his mastery of tap, he has studied all mediums of dance including, jazz, modern and ballet. His choreographic works have consistently and always placed within all top ranking national competitions. He has worked with DEA (Dance Educators of America), DMA (Dance Masters of America), CNADM (Chicago National Association of Dance Masters), Dance Olympus, Starquest, The Kansas Tap Festival, Southeast Tap Explosion, Third Coast Rhythm Project, the Chicago Human Rhythm Project and Soul to Sole Tap Festival.
A recipient of both the Presidential Scholar Award and the American Dance Award, Jay has also developed and choreographed a unique new brother/sister novelty act "SIBLING RIVALRY". Fagan takes a back seat when presenting the duo on stage. The act has performed at Chicago's famed Drury Lane Theater to sell out, standing ovation crowds, as well as numerous showrooms in Las Vegas.
go to site JESSIE SAWYERS is a performer, educator, leader, and force of positivity who has traveled across 6 continents to over 10 countries. She has been teaching tap dance for 15 years and working professionally for 18, beginning her studies under the training of Ginger Roberts who then connected her with Cheryl Johnson and Anthony Peters in Seattle. Jessie has had the honor of studying with late tap greats Cholly Atkins, Ernest Brown, Harold Cromer, Fayard Nicholas, LaVaughn Robinson, Prince Spencer, and as a young dancer, was privileged to be invited to share the stage with Savion Glover and Gregory Hines.
She has been on faculty at numerous international tap dance festivals including Australia, Brazil, Calgary, and Vancouver; has been commissioned as both a director and choreographer for the Vancouver International Tap Dance Festival; frequently assists Dianne Walker in passing on the Leon Collins body of work; and was a principal dancer with Tapestry Dance Company in Austin, TX, in 2014 for their 25th Anniversary Season.
Jessie's artistic expression is melodic, powerfully rhythmic, graceful, and exudes a deep love for improvised music collaboration. In addition to tap dance, you may catch Jessie singing, playing the ukulele, illustrating and writing. In 2016 she released a global music video through her project Music of Humankind, which involved a solo trip around the world collaborating with over 100 dancers and musicians she met along the way. She is currently writing original music with GRAMMY-nominated pianist and composer Josh Rawlings under the band name ViMM, and has recently launched an eCommerce business in the realm of collective self expansion called Getting Unlocked.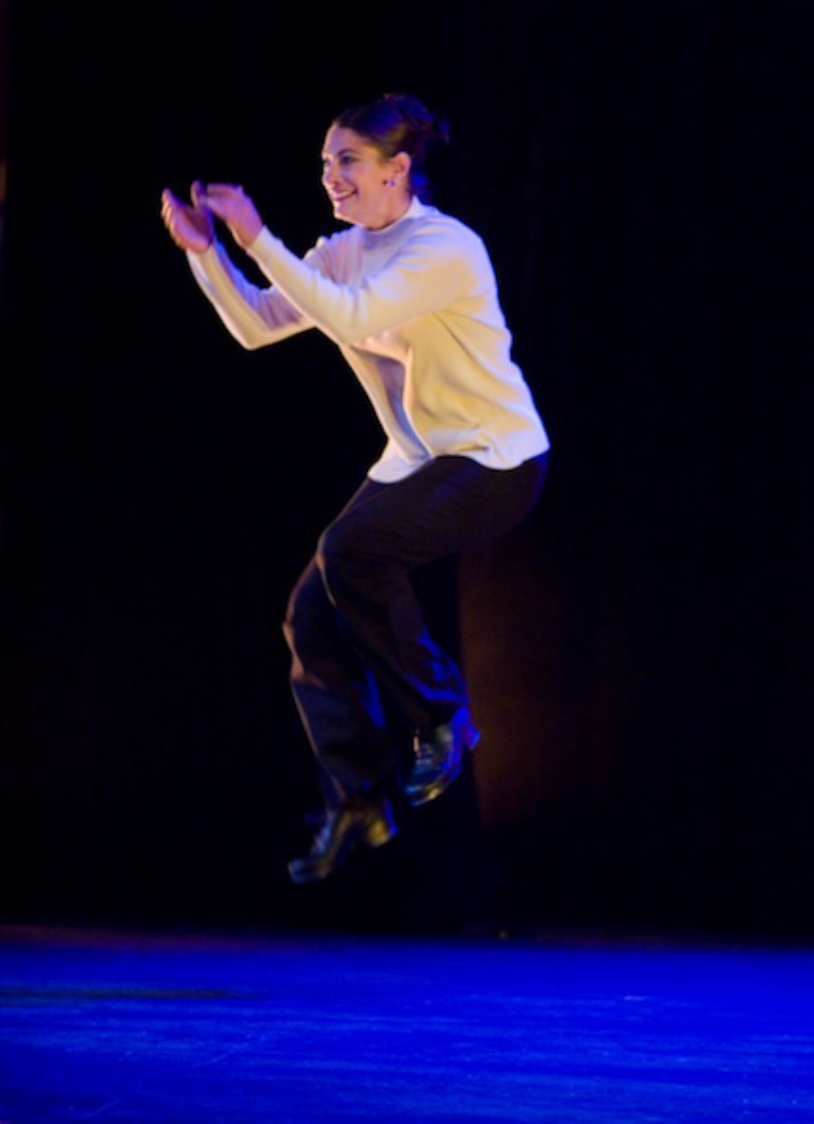 see TASHA LAWSON is the founder and Artistic Director of Tri-Tone Productions and the Artistic Director of Tri-Tone Rhythm Society. Tri-Tone Productions houses a pre-professional rhythm ensemble, a youth ensemble and an adult ensemble. The Company creates and produces interdisciplinary performance works through combining the mediums of body percussion, tap, and movement. Tri-Tone Rhythm Society is a non-profit arts society dedicated to preserving and promoting the art of tap dance and contemporary percussive arts and connecting diverse communities through world class performance, education and outreach programs.
A native Calgarian and graduate of Grant MacEwan College's Dance Teacher Training and Dance Performance programs, Ms. Lawson continued her studies at Simon Fraser University while working as a Modern Dancer in Vancouver. She supplemented her tap and body music studies in New York, San Francisco and Brazil. For six years Ms. Lawson toured North America as a Principal Dancer with Tapestry Dance Company based out of Austin, Texas.
Tasha was nominated for Dancer of the Year by the Austin Critics Table Awards in 2007 for her performance in Acia Gray's "Souls of Our Feet, a Tribute to American Tap Dance." Serving as the Artistic Director of Tapestry's apprentice Company, Visions In Rhythm, from 2002-2008, Ms. Lawson directed six new full-length concert works. Under her leadership, the Company integrated community outreach programs and toured to San Antonio and Chicago.
As a soloist, Ms. Lawson has performed and taught at the Chicago Human Rhythm Project, Vancouver International Tap Festival, Third Coast Rhythm Project, Sole to Soul Tap Festival, Tap into a Cure, MADD Rhythms Canada, Festival Danse Encore, Brazil's Le Biennale De Dance, and Tanzhaus Festival in Dusseldorf. Ms. Lawson was selected as a faculty member for the first Jacob's Pillow Tap residency in 2010 under the direction of Dianne Walker. Most recently, Miss Lawson was presented at the International Body Music Festival in San Francisco, performing alongside Keith Terry, Raul Cabrera and Brian Dyer.
Currency trading account quicken DANI WEST's passion for physiotherapy didn't come to fruition until midway through her studies for her first degree- and first love- dance.  Since age 7, Dani donned her first pair of black Mary Janes and hasn't looked back!  She achieved her Bachelor of Arts in Dance with Distinction (Contemporary Stream) from the University of Calgary in 2007 and has since attained a Master's of Science in Physical Therapy from the University of Alberta.  Her dance training has included a wide variety of genres including tap, jazz, ballet, contemporary and African dance and has been a Tap and Contemporary Instructor in the Calgary community since 2007. 
She currently holds her Grade 9 Al Gilbert Tap Certification as well as her Intermediate Level in the RAD Ballet Syllabus and will be starting her Pilates Teacher training in Spring 2017.  Dani is a strong advocate that more studios should model themselves around a multifaceted approach to pre-professional training.  Quality- not quantity- of dance training- is a key concept that is often overlooked and as a result, can be one of the main precursors to overuse injuries.  Dani is adamant that by introducing other elements of training into the young dancer population- such as anatomy, injury prevention and cross training- that it will not only aid in the reduction of injuries, but only add to the efficacy of a dancer's training regime.   Let's give these dancer's a taste of the professional world and give them the tools they need to prevent injury and promote the longevity of their bones and joints!
Dani is honored to be a guest instructor for the Rhythm Body and Soul Festival, and will be doing an injury prevention workshop for tap dancers- exploring anatomy, alignment, fascial and muscle release techniques- designed to help avoid the most common types of dance injuries such as shin splints, plantarfasciitis and patellofemoral syndrome. Whether you're trying to recover from an over-ambitious set of single pick-ups, or twisted your ankle during a sequence of Buck Time Steps, Dani is anxious to teach you how to stay in those K360's and do anything but "break a leg"!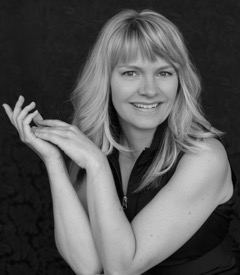 http://www.dalelast.com.au/piskodrele/firyue/4949 KYRSTEN BLAIR graduated with her BFA in Drama and Dance from the University of Calgary in 1994, and is a prominent member of Calgary's dance community. She has filled the roles of performer, movement educator, sessional instructor, choreographer, rehearsal director, yoga studio owner, arts consultant, and outreach coordinator. Having trained and/or performed across Canada, the USA, Cuba, and Indonesia, movement traditions rooted in Contemporary, Jazz, Improvisation, Yoga, Body Percussion, Theatre, and Traditional Javanese Court Dance, are constant companions.
Kyrsten's classes welcome students ranging in age from 4 weeks old to 92 years young, and embrace newcomers, emerging artists, late bloomers, and seasoned professionals. Recent presenters of her work include The School of Creative and Performing Arts at the University of Calgary, Western Canada High School, Calgary Opera, The Professional Division of The School of Alberta Ballet, Revv 52, and Dancing Parkinson's YYC in partnership with Decidedly Jazz Danceworks and The Hotchkiss Brain Institute.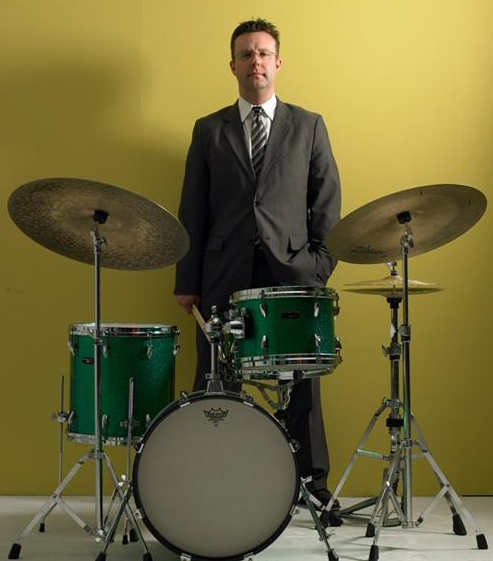 Recognized as one of Western Canada's leading jazz drummers and educators, see url JON MCCASLIN brings excitement and his passion for the jazz tradition and its future to the bandstand and to the classroom. As a busy sideman he has performed with such internationally recognized artists as Mulgrew Miller, Peter Bernstein, Ralph Bowen, Hendrik Meurkens, Sean Jones, PJ Perry, Charlie Biddle, Hadley Caliman, Kelly Jefferson, Ian McDougall, Jeff Johnston, Lorraine Desmerais, Steve Amirault, Hugh Fraser, Chucho Valdes, Uri Caine, Peter Apfelbaum, Wycliffe Gordon, Linda Oh and Pat LaBarbera.
In 2012 he released his album "Sunalta" on the Cellar Live jazz record label featuring Brad Turner, Phil Dwyer, Tilden Webb and Jodi Proznick. This music was nominated in 2013 for the Western Canadian Music Awards in the "Best Jazz Recording" category. McCaslin recently completed his Doctorate in Music through the University of Toronto where he researched contemporary approaches to melodic jazz drumming. He is currently based in Calgary where he maintains a busy performing and teaching schedule across Canada. Since 2009 he has authored "Four on the Floor", one of the world's most recognized on-line jazz drumming blogs. Follow Jon's blog at jonmccaslinjazzdrummer.blogspot.com.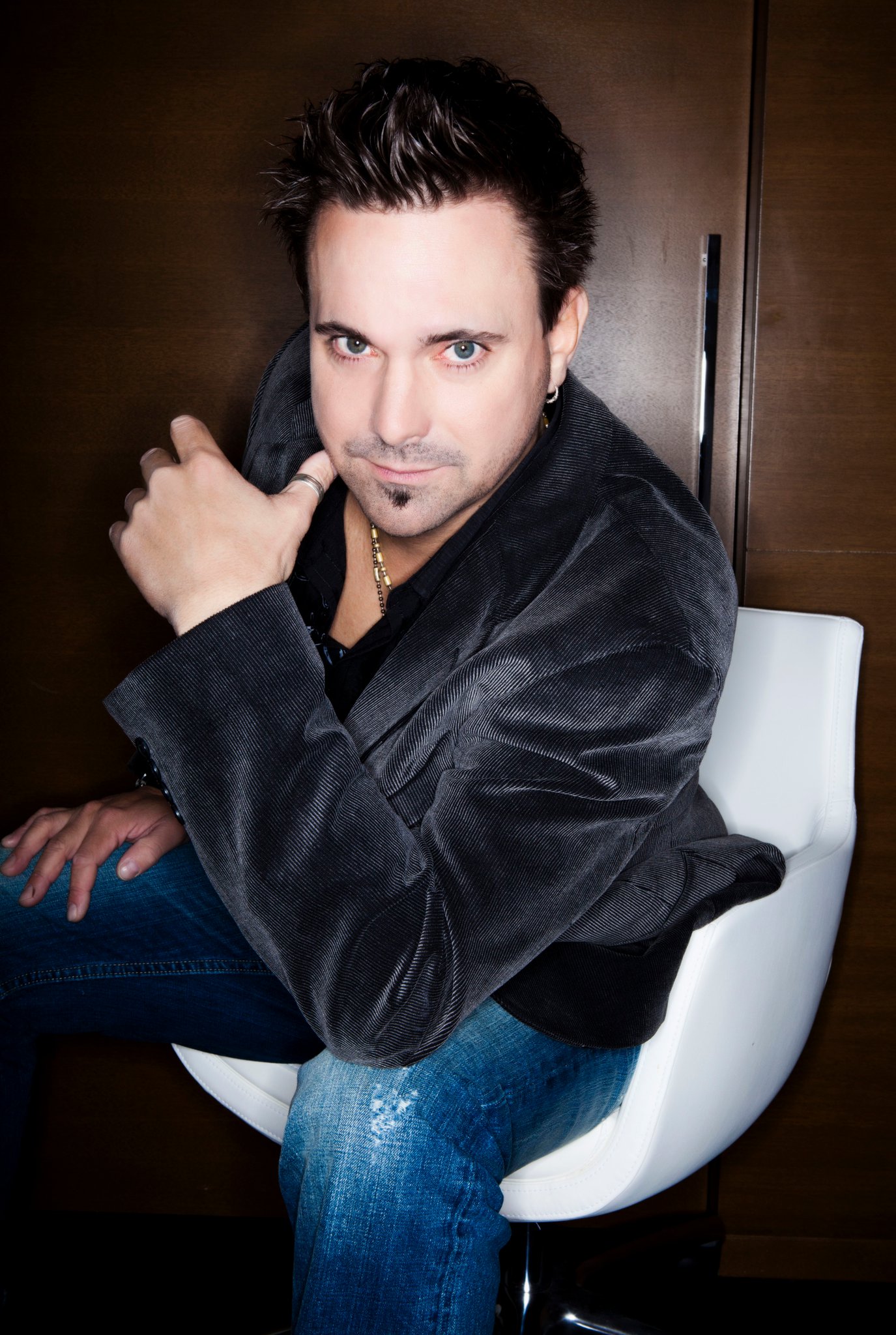 Performer. Recording Artist. Composer. Pianist. Teacher. Musical Director.
There are very few hats that http://www.segway.fi/?kastoto=bin%C3%A4re-optionen-2-minuten&9ac=96 CHRIS ANDREW doesn't wear. As one of Canada's finest pianists, Chris brings highly acclaimed technical abilities and passionate performances to the musical table, making it a table other musicians want to join. Chris grew up in Campbell River, BC, where he studied in his teenage years with Grammy-winning pianist and vocalist Diana Krall. He moved to Edmonton in the late 1980s to attend the Music Program at Grant MacEwan College. It is for this very school's jazz program that Chris has now become a sought after teacher as their second year piano instructor. Since then, Chris has become key player in the Alberta music scene. His musical diversity can be seen through his numerous performances over the years in genres such as jazz, funk, pop, latin, or musical theatre. He has studied in Cuba and has toured across Canada countless times in a number of bands in various musical styles, including country great Paul Brandt. His talent has also enabled him to play with some of the most famous and talented jazz musicians in the world.
In 2008, he was awarded the CBC Galaxie Rising Star Award at the National Jazz Awards, which places him in an elite group of Canadian musicians. He has multiple Western Canadian Award nominations for his leadership and compositions with jazz ensemble the Hutchinson Andrew Trio and latin sensation Bomba. Chris Andrew is signed to nationally recognized Alberta-based label, Chronograph Records.
His Latest Release "Strange Days" was the product of his journey to New York City to study and record. He enlisted the talents of New York musicians Donald Edwards(Drums), John Benitez(Bass), Ralph Bowen(Saxophones), and Joe Magnarelli(Trumpet). The CD was just nominated for a Western Canadian Music Award for Best Jazz Recording.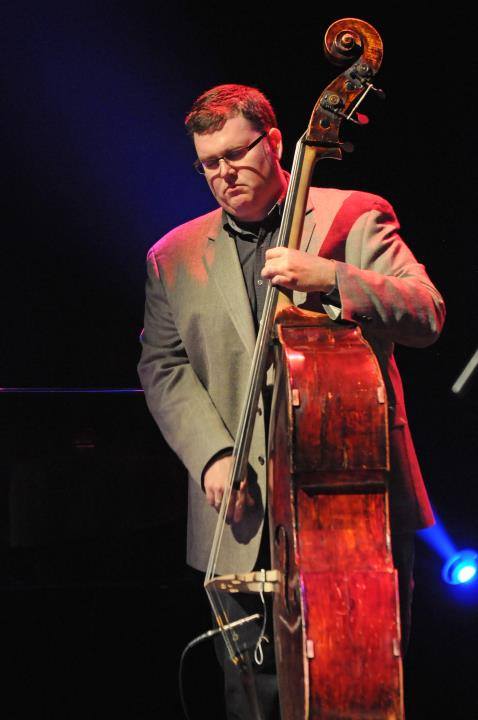 One of the most active musicians in Western Canada, double bassist site de rencontre musulman en france KODI HUTCHINSON is a man who wears many hats. As well as running his own musical group the Hutchinson Andrew Trio, CKUA radio show "A Time For Jazz", and record label Chronograph Records, Kodi is a sought after sideman on both double bass and electric bass. Described by those who know him as creative, introspective and just a happy-go-lucky guy, Kodi started his career in jazz while attending the University of Calgary. He received his Bachelor's degree in Commerce in 1995, but followed his true passion and jumped into play music full-time shortly thereafter.
Since those early beginnings, Kodi has established himself as one of the top call bassists in Alberta. He has worked with artists such as P.J. Perry, Lee Konitz, Oliver Jones, Julian Priester, Walt Weiskopf, Karl Schwonik, Dave Restivo, Owen Howard, Hugh Fraser, Paul Tobey, Ingrid Jensen, Denny Christianson, Ross Taggert, Mike Murley, Marc Antoine, Nick Colionne, Beat Kaestli, Bill Anschell, the Calgary Philharmonic Orchestra, Theatre Calgary and Decidedly Jazz Danceworks.
Kodi's wide range of musical tastes have allowed him to tour throughout North America and Europe with such groups such as Karl Schwonik, Clanterra, Destino, Johanna Silanpaa as well as Sillian & Young. The Hutchinson Andrew Trio won the prestigious 2013 TD Grand Jazz Award at the Montreal International Jazz Festival, and all three of their albums, 'Prairie Modern' (2013), 'Music Box' (2008) and 'Lost but not Together' (2006) were nominated for the Western Canadian Music Award for Outstanding Jazz Recording. His boutique jazz record label, Chronograph Records, was nominated for independent Record Label of the Year in 2009 & 2011 – a testament to his hard work and passion for promoting Western Canadian artists. Kodi is a true artist that finds musical inspiration in the simple things – and he channels this inspiration into his work with the Hutchinson Andrew Trio and all his musical endeavours.